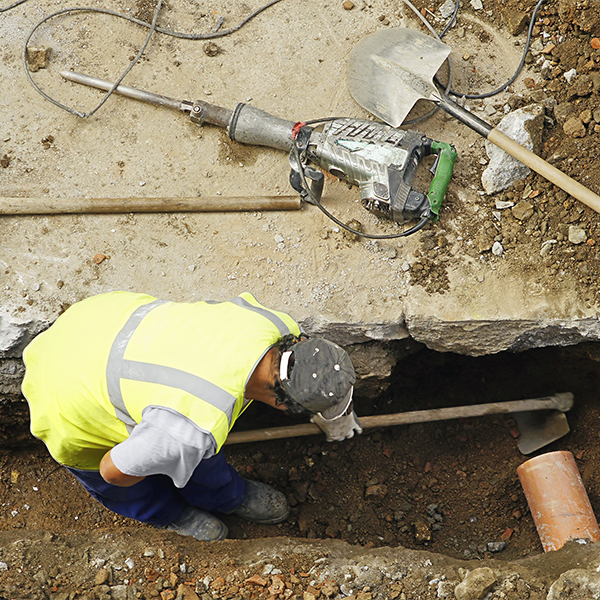 When the sewer line is old, damaged and cleaning won't fix the problem, Laux Plumbing, Heating & AC, Inc. plumbers can provide the solution by repairing your sewer line. Our solutions:
Pipe Lining / Trenchless Sewer Repair
Sewer repairs have traditionally been a nightmare for homeowners. Digging up your yard is not the only option today. With trenchless sewer repair, that headache is now a thing of the past.
We do a video inspection of the damage to your sewer line, and then custom-fit a sturdy lining inside the pipe to fix the damage. This solution works even in areas where the pipe is completely gone. Plus, pipe lining is a long-term solution. Why? The lining that we use is as sturdy as a length of pipe.
Pipe Patching / Trenchless Sewer Repair
Similar to lining your entire sewer line, we may need to only patch a small section of the line that is broken, offset or damaged by tree roots.
Traditional Sewer Repair
Sometimes due to local building codes or the nature of the ground that your sewer line is located, a traditional repair of your sewer line is necessary.
Rest assured that Laux Plumbing, Heating & AC, Inc. has the experience to handle any type of sewer line repair and will guide you to the best solution for your situation.
Call us today at 260-729-2082 to get an in-home evaluation.